Live - Rock
Quarta, 21 Fevereiro 2018
MOOON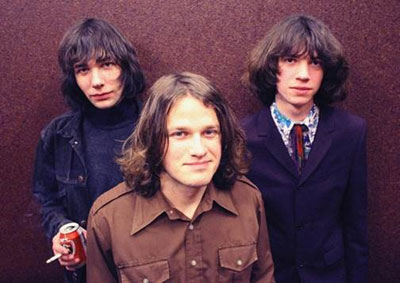 // Concerto de estreia em Lisboa de MOOON, trio surf/garage holandês que lançou o primeiro álbum "MOOON's Brew" em Outubro do ano passado.


Facebook: https://www.facebook.com/mooonband/
Website: http://www.mooonband.com/
Bandcamp: https://mooonband.bandcamp.com/
Spotify 'Mooon's Brew' Full Album: https://open.spotify.com/album/0rA3s9jnUuwgmkyYd2Vg74
Videoclip 'Mary You Wanna': https://youtu.be/wC7YS70yZdM
Videoclip 'Surfin' With You': https://youtu.be/F-WF-j1qF4Y

"Two brothers and their nephew form MOOON. Coming from the heartland of 'Nederblues', it is hardly surprising their garage-rock comes with a formidable blues/surf vibe. The trio share a love for the 60s and 70s. They played over 160 shows through The Netherlands, Germany and Belgium and Excelsior Recordings released debut album 'MOOON's Brew' in October 2017. It goes from bluesy 60s hit Mary You Wanna to the laid-back garage of Surfin' With You that ventures into sunny Jacuzzi Boys and Allah-Las territory. Their single 'Mary You Wanna' is a real hit on YouTube with more then 90.000 views!"